Wood4You is a leading company that manufactures quality desks made from wood, and one of their most popular options is the corner desk. The corner desk has been designed with functionality and aesthetics in mind, making it a perfect choice for both home and office.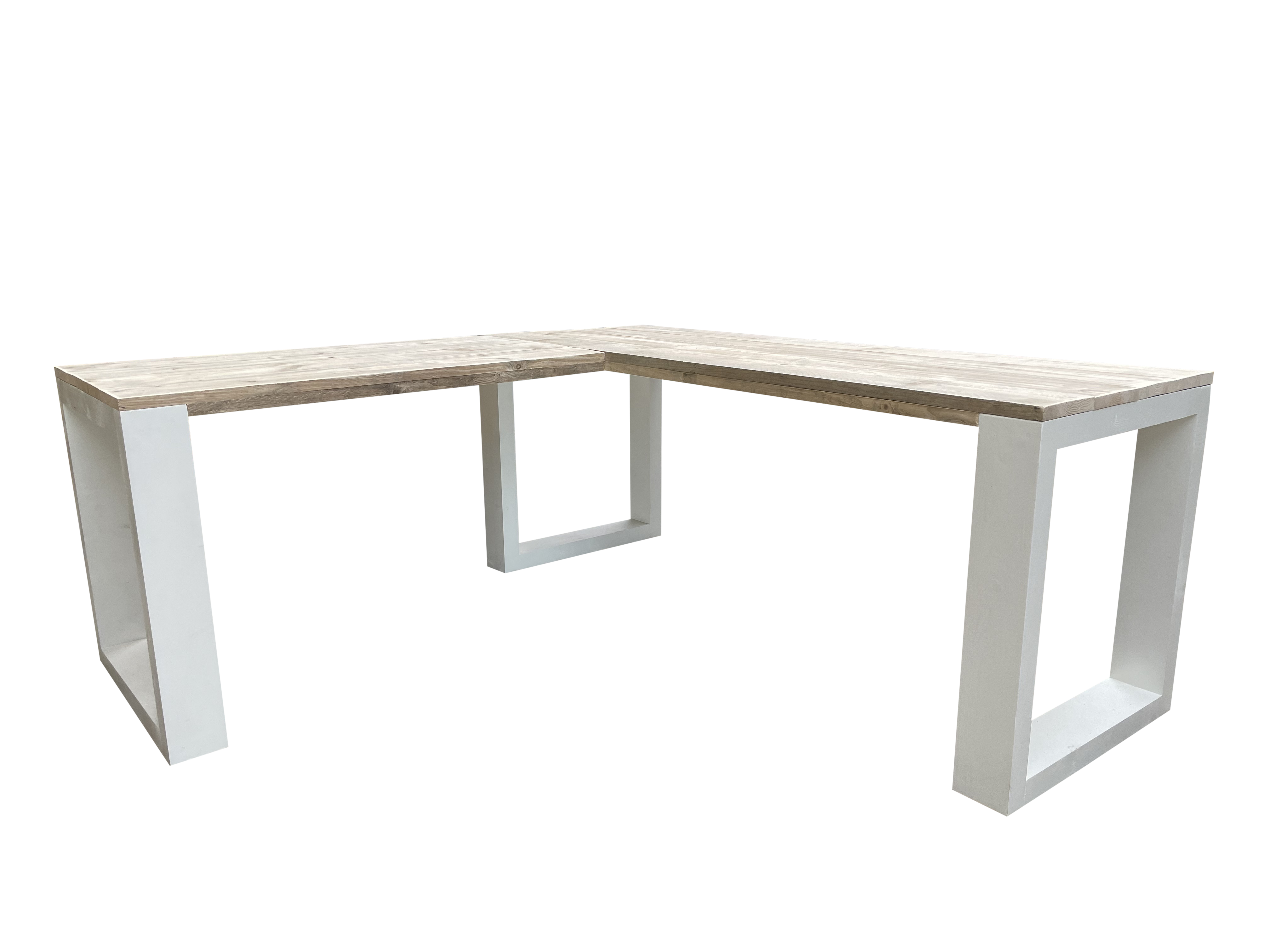 One of the features that distinguishes the Wood4You desks is the use of scaffolding wood and spruce wood.
Spruce wood, on the other hand, is a commonly used wood due to its strength and lightness. It is easy to work with and has a nice, even grain. Due to the combination of scaffolding wood and spruce wood, Wood4You's corner desks can be both robust and elegant, allowing them to adapt to different interior styles.
Another striking feature of the Wood4You desks is the use of roasted wood. This is a special technique in which the wood is heated, darkening the natural color and giving the wood an aged look. The result is a beautiful mix of warm tones and a unique texture. Roastedwood adds a touch of sophistication to the corner desks and makes them an eye-catcher in any room.
In addition to their aesthetic appeal, Wood4You's corner desks also offer a practical layout. They are designed to provide ample work space, with various storage options such as drawers, shelves and cupboards. These features help organize documents, office supplies and other essentials, creating a tidy and organized workplace.
In addition, Wood4You takes an environmentally friendly approach to the production of their desks. The use of recycled scaffold planks contributes to sustainability and reduces the demand for new wood sources. The company is committed to preserving the environment and providing high-quality products that last.
In short, Wood4You's corner desks combine craftsmanship, aesthetics and functionality. With the use of scaffolding wood, spruce wood and the unique roasted wood technique, they create pieces of furniture that make a statement as well as being practical. Whether you are looking for a stylish desk for your home or a functional workplace for the office.